Posted: October 5 2023
Windrush Celebration and Prostate Cancer Awareness Event at Edgbaston Stadium: A Day of Inspiration and Support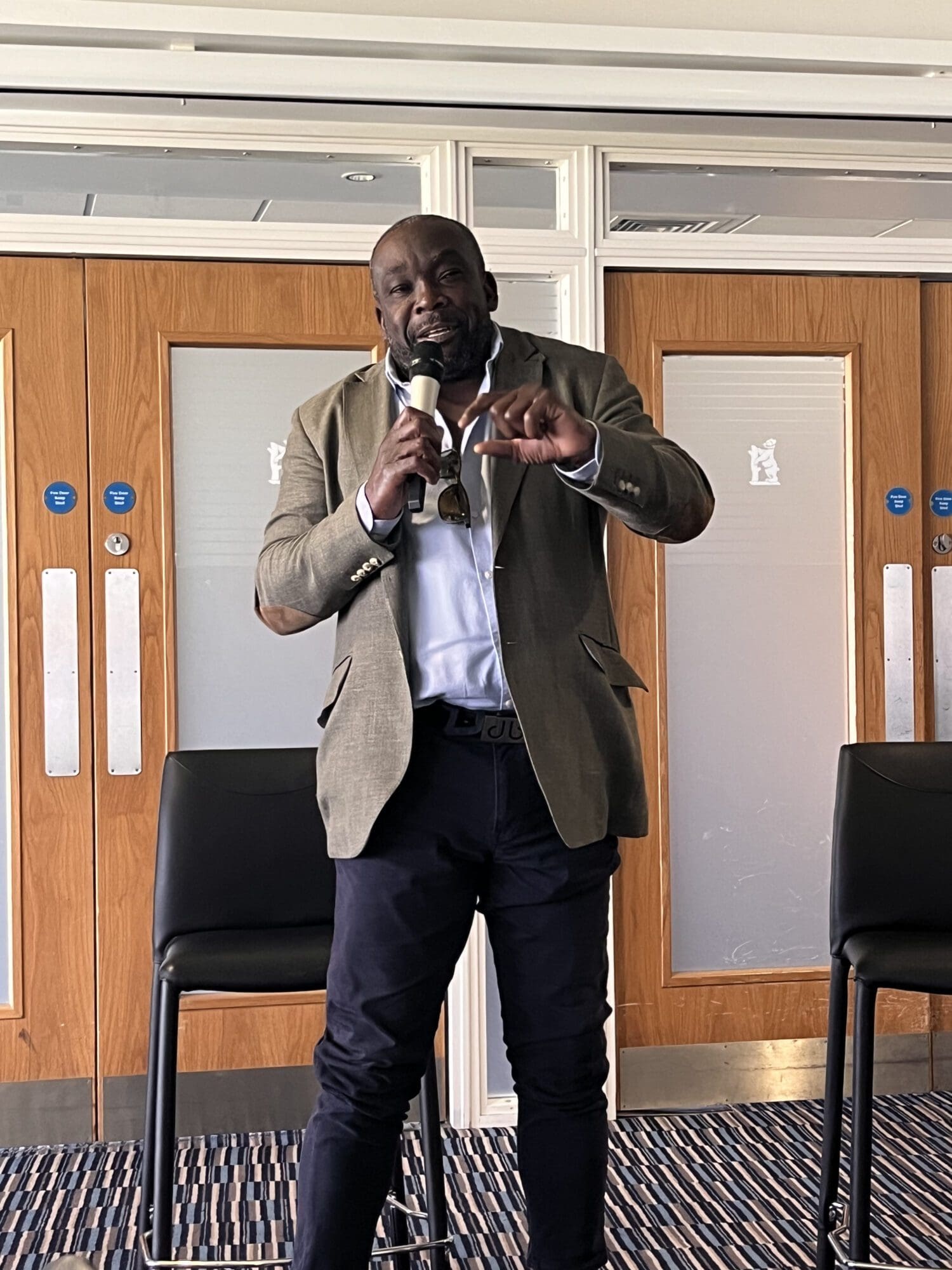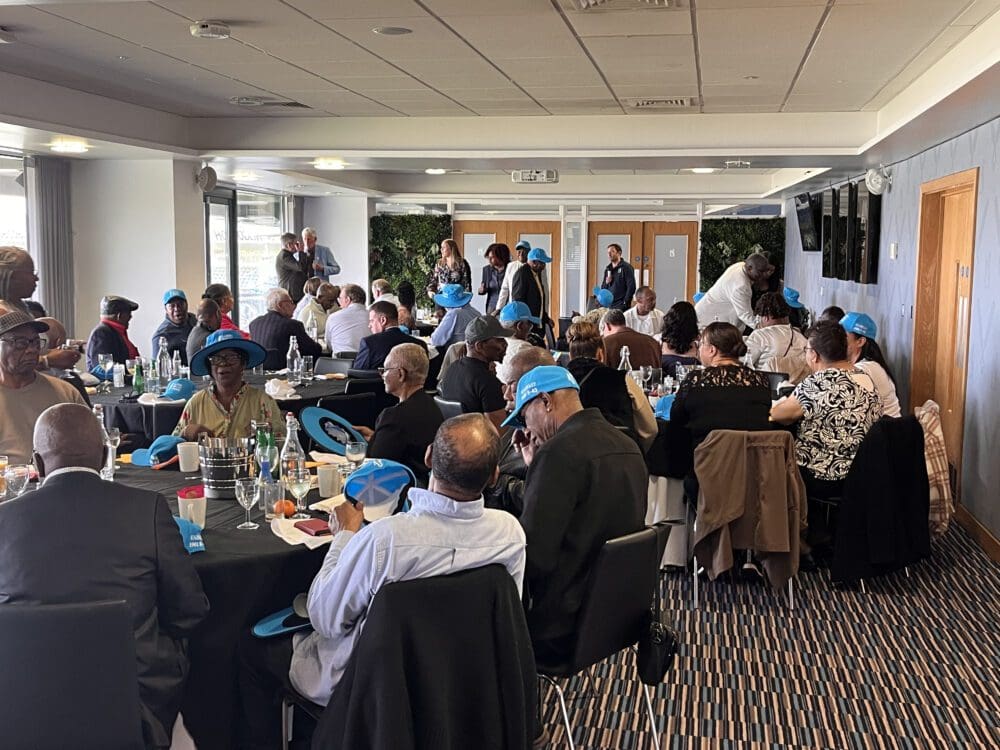 On the 3rd of October, Edgbaston Stadium in Birmingham came alive in the Chair's Lounge with a vibrant celebration of culture and a crucial campaign for health. The event, hosted by The Bob Willis Fund and The Edgbaston Foundation, brought together communities across the Midlands to commemorate the Windrush generation's contributions to the UK and raise awareness about prostate cancer, particularly in black men. The guest of honour for this remarkable occasion was the legendary ex-England and Warwickshire cricketer and Windrush descendant Gladstone Small.
The Windrush celebration aspect of the event paid homage to the Caribbean immigrants who arrived in the UK after World War II, contributing significantly to the nation's social and cultural fabric. Attendees enjoyed lively discussion, mouthwatering Jerk Chicken, and an enlightening Q&A with Gladstone himself.
However, this event was not just about celebration. It also addressed a pressing health issue: prostate cancer. Prostate cancer disproportionately affects Black men (1 in 4), making awareness and early detection crucial. Gladstone Small, a friend and playing colleague of the late great Bob Willis, who died of prostate cancer, shared the importance of getting checked and understanding your risk.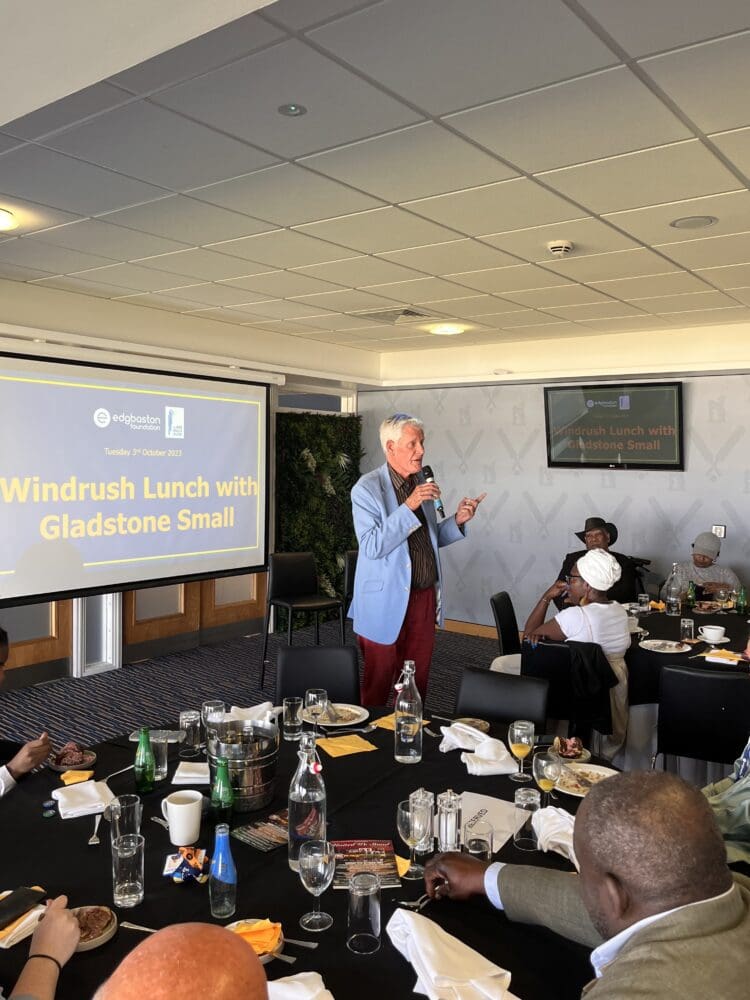 The Windrush celebration and prostate cancer awareness event at Edgbaston Stadium exemplified the power of community, culture, and health advocacy coming together. It left attendees inspired and informed, reminding us of the significance of celebrating our heritage while proactively addressing essential health concerns.
The Bob Willis Fund is proud to partner with Edgbaston, and we will be working together to fight prostate cancer and continue to raise awareness and funds for an earlier and better diagnosis in the years ahead. We cannot thank them enough.
« Back to news archive