Posted: July 7 2022
The Inaugural Bob Willis Fund Gala Dinner
Events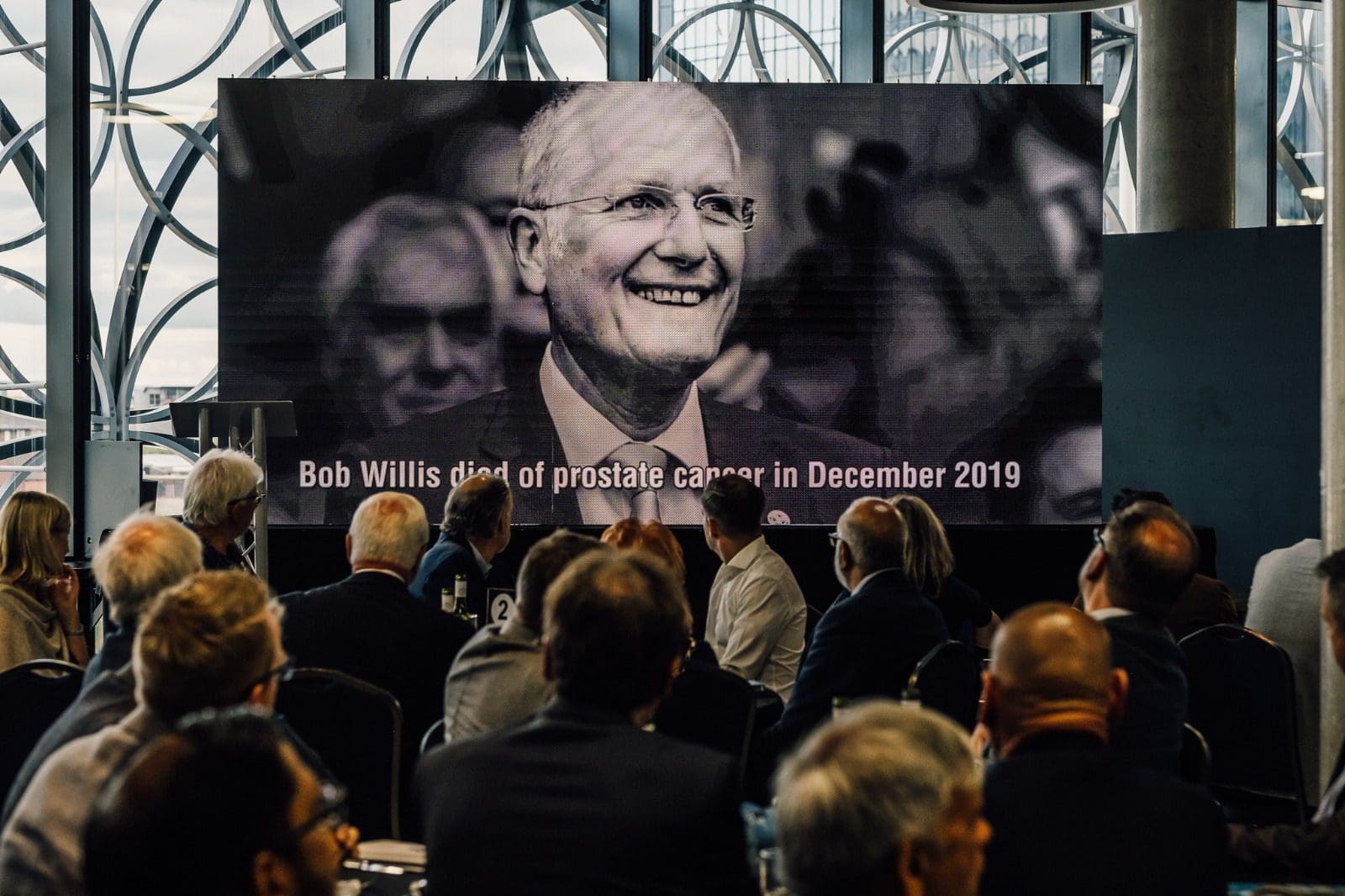 David Willis, Bob's brother and Co-Founder of The Bob Willis Fund shares his account of the inaugural Bob Willis Fund Gala Dinner.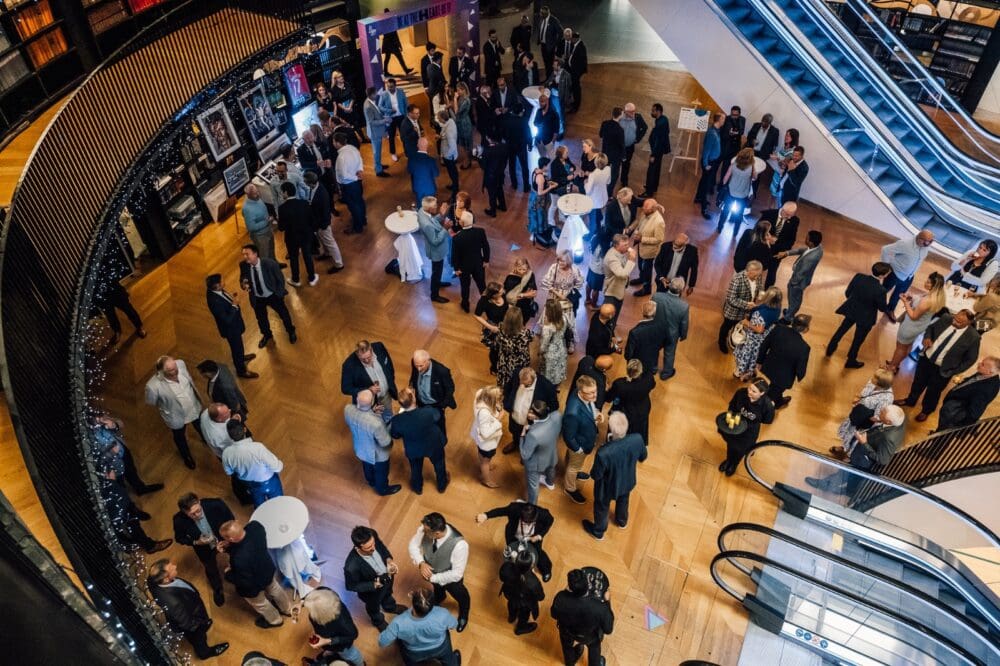 The Birmingham Library is a ravishingly attractive building and an ideal location for a memorable inaugural fundraiser for the Bob Willis Fund, the new charity which has already raised over half a million pounds for prostate cancer research in its very first year.
Around one hundred and fifty very fortunate guests arrived for reception drinks on a graceful upper floor and joined the company of not only the Lord Mayor of Birmingham but a host of Bob Willis's former Warwickshire cricket friends and colleagues as well as the whole of the A list Sky Sports cricket commentary team.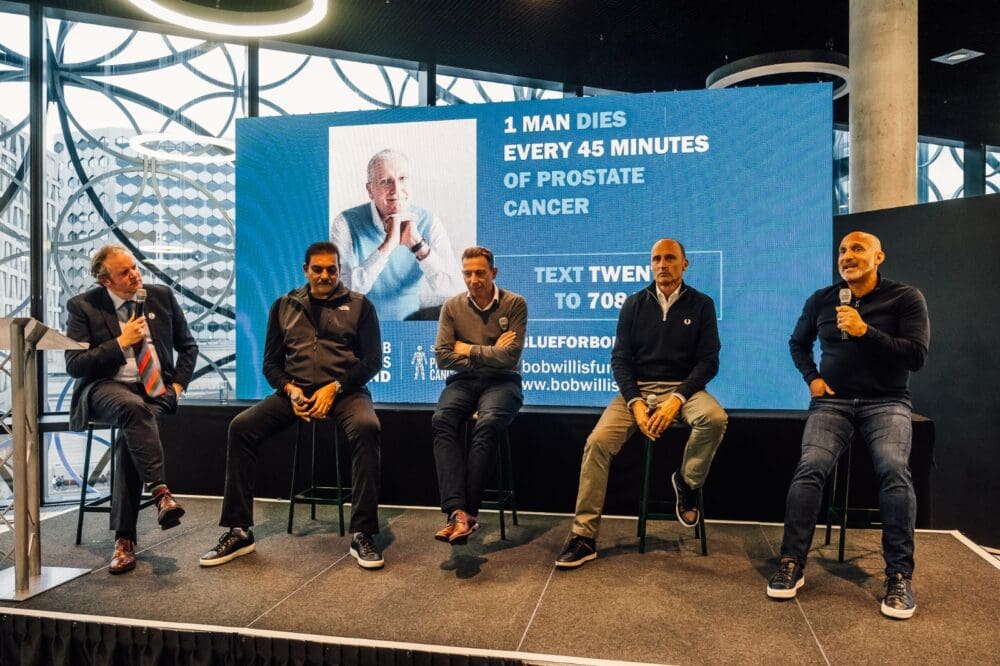 The audience which included the founders of the charity, Bob's wife Lauren and brother David, as well as half a dozen Australian friends who had travelled all the way from Adelaide in South Australia for the Tribute Evening and Blue for Bob Day at the England v India Test Match the following day.
The entertainment was conducted with poise, wit and elegance by the actor and playwright Miles Jupp, who introduced the award winning after dinner speaker and former England colleague of Bob, Geoff Miller. The cricket stars from SKY Mike Atherton, Nasser Hussain, Ravi Shastri, Kumar Sangakkara, Mark Butcher and Kevin Pietersen all contributed to a panel discussion about memories of Bob and the current lively state of the England cricket team.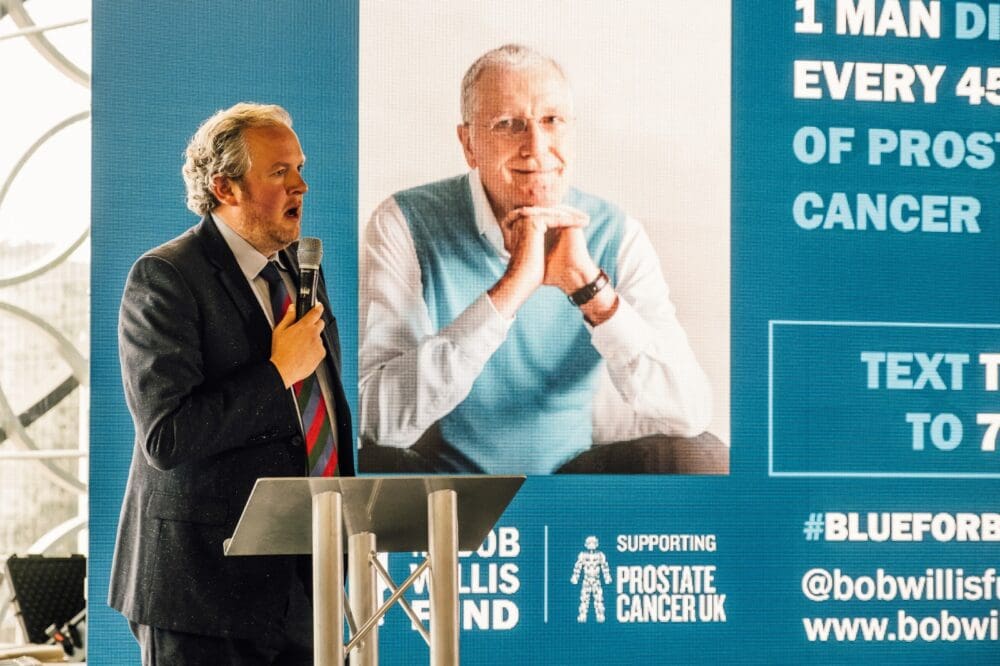 Funds were raised throughout the evening for important research into improved diagnosis of prostate cancer.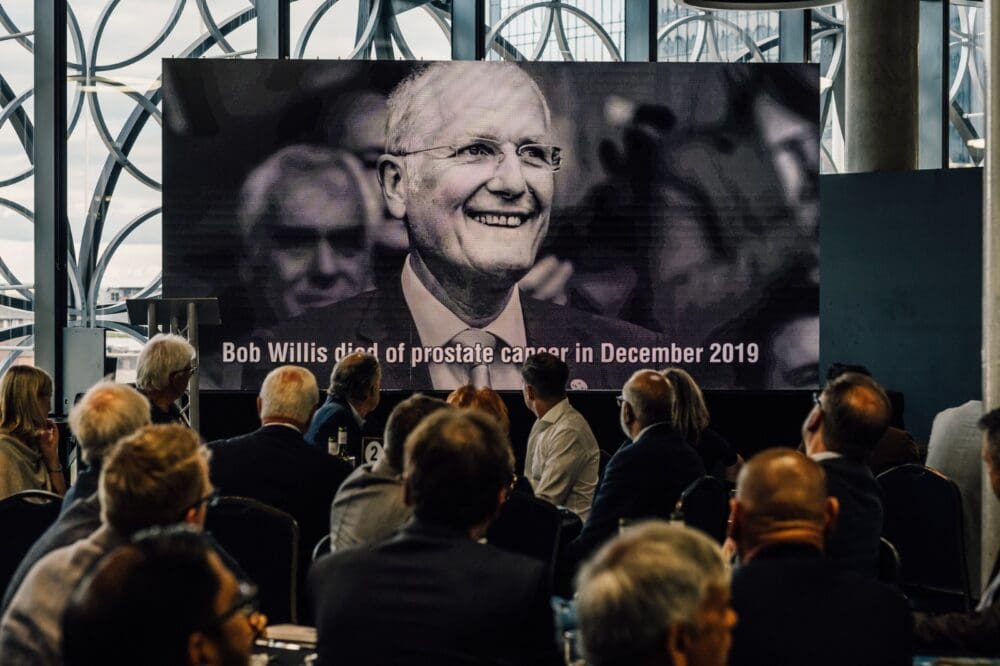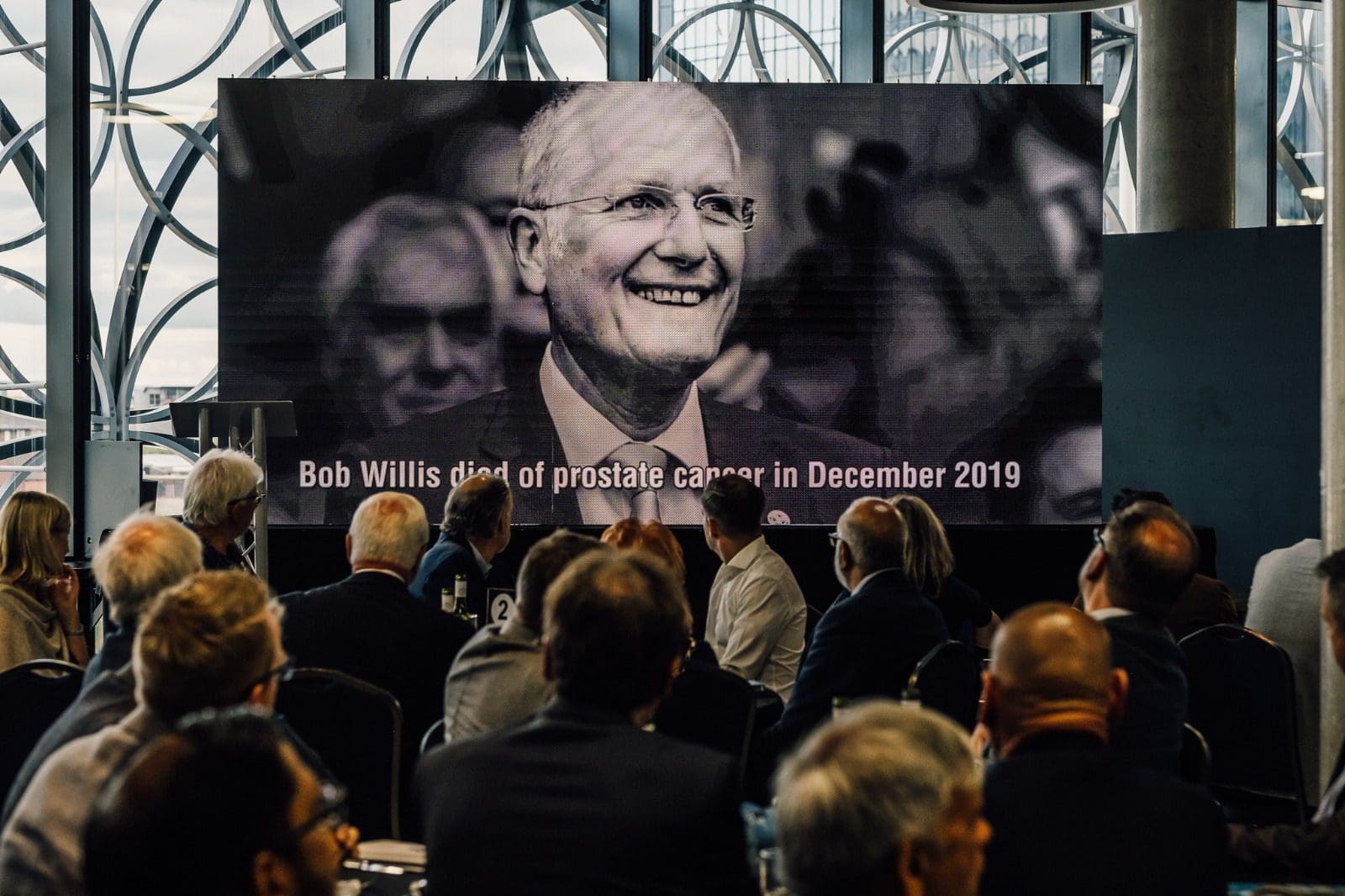 « Back to news archive