Posted: November 20 2023
Ron's Walks – Uniting Communities for Prostate Cancer Research
Events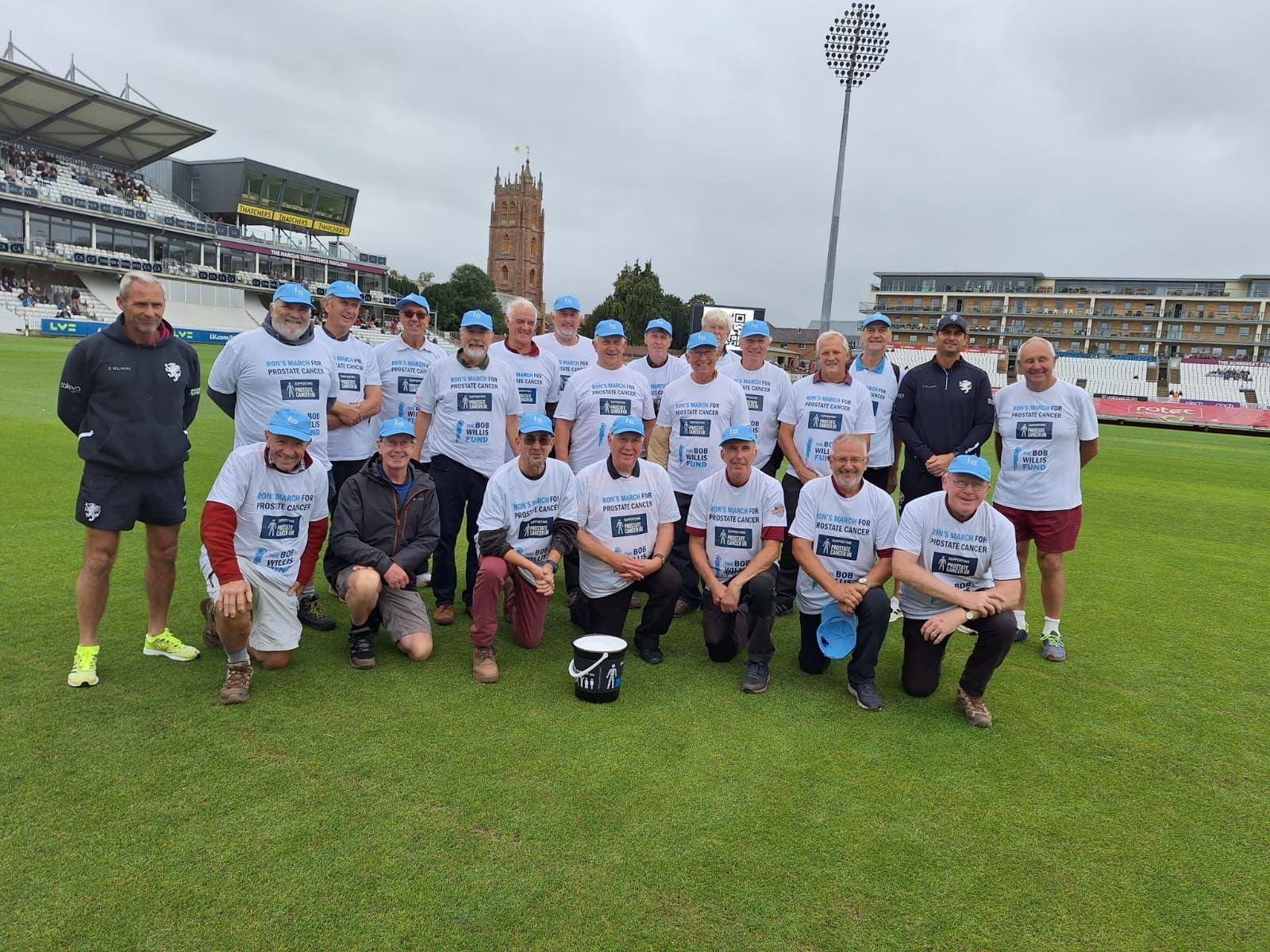 Celebrating the Spirit of Togetherness and Leadership
The Bob Willis Fund proudly highlights a series of inspirational walks known as "Ron's Walks," a testament to the dedication and leadership of Ron in raising awareness and funds for prostate cancer research. These walks, organised across different county locations in England, not only honour the legacy of Bob Willis but also symbolise the power of community spirit in combating this disease.
Journey Through Picturesque Landscapes
Oxfordshire Walk – Beginning in the charming Cumnor village, Ron masterfully orchestrated a scenic journey along the Thames, blending natural beauty with communal camaraderie, culminating in a delightful gathering at a local pub.
Somerset Stroll – At the County Ground Taunton, walkers enjoyed a well-planned tour, a cricket match, and a tribute to Bob Willis, all thanks to Ron's meticulous organization and passion for the cause.
Hampshire March – The Ageas Bowl in Southampton witnessed another of Ron's successful walks, where participants garnered support and awareness among cricket fans, a reflection of Ron's ability to engage and inspire.
Cambridgeshire and Huntingdonshire Trek – From the Thorpe Wood Golf Club, this trek showcased Ron's flair for combining historical intrigue with natural beauty, culminating in a special meal at the Woodman's Pub.Impactful ContributionsThrough Ron's Walks, the Bob Willis Fund has not only brought together individuals united in a common cause but also raised over £30,000 for prostate cancer research. Ron's role as an organizer and motivator has been instrumental in these achievements.
Join the Movement
We invite you to be a part of Ron's Walks in our ongoing fight against prostate cancer. Your participation and support can make a significant difference. For more information or to join upcoming walks, please contact Ron at rjhatters1@yahoo.co.uk. Let's continue to walk together, led by Ron, for a cause that deeply affects so many.
« Back to news archive