Posted: August 9 2023
Bob Willis Fund in the Community – Probe v Claxton GY Cricket Match
Events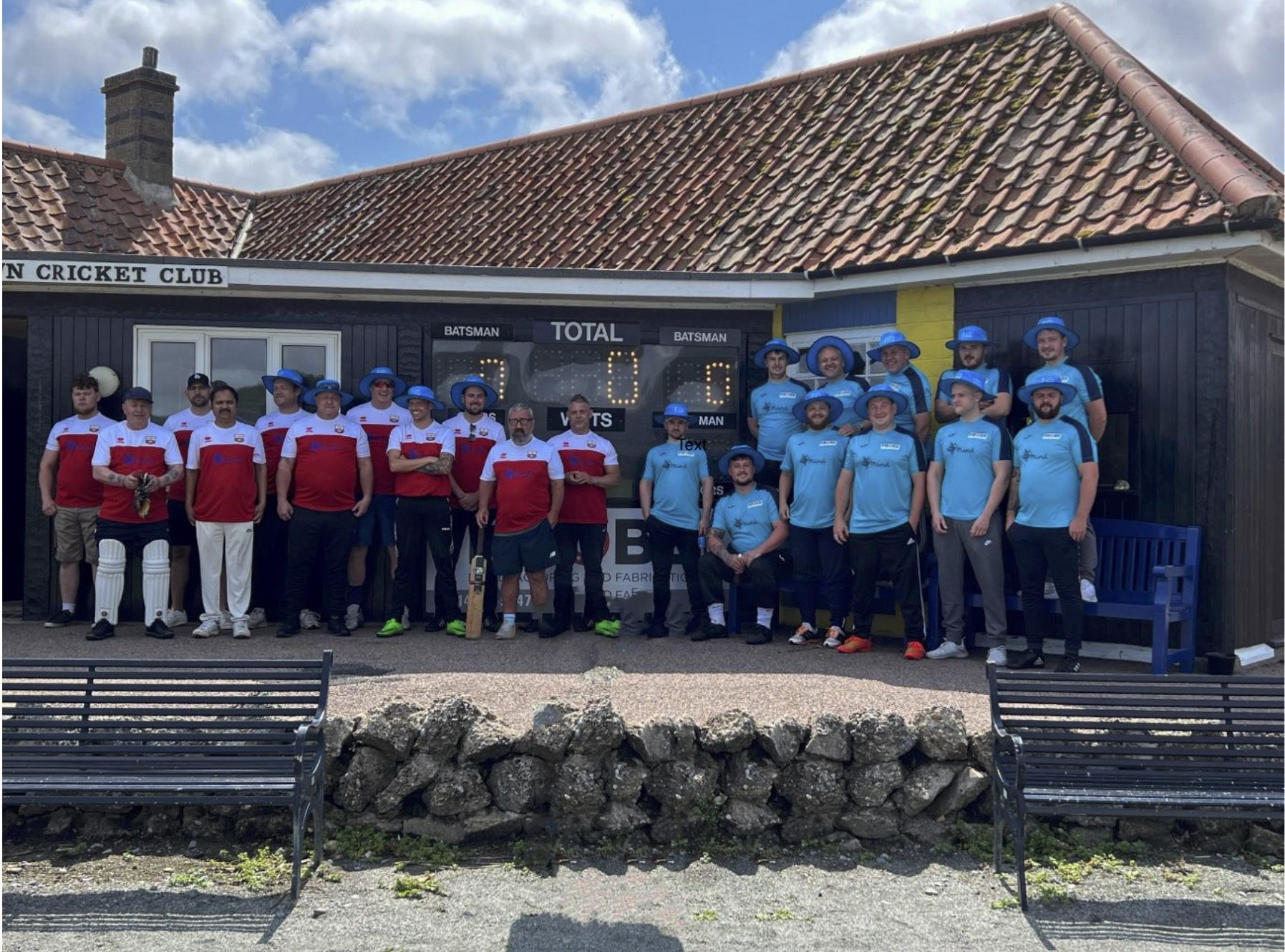 Thanks to the Ashes England V Australia Blue For Bob Day in June, we have had many amazing requests to support local cricket matches.
Where we can, we send hats, films and logos to help make your day as positive as possible, raising money and, importantly, awareness about prostate cancer and the devastating effects it can have on men and families.
A huge thanks to our guest writer Nic Pretlove who helped organise this cricket match, raising money for The Bob Willis Fund. The game raised £544 to support better and earlier diagnosis of prostate cancer.
On Sunday 23 July Probe vs Claxton GY hosted their first cricket match. We hope it will become an annual event.
We raised funds for this event, both players and spectators, in aid of the Bob Willis Fund, a cricket-themed prostate cancer charity. With Probe winning the toss and opting to bat first. Mark Bennington stepped up to the crease, and we were under away.
After about 4 hours, Mark was still in bat; however, although he hadn't reached the 30 in order to declare… Meanwhile, Stephen Laxon had finished his 30 and was recovering with a beer in hand, watching Mark from the sidelines!
After longer stints from the initial batsmen (Mark included), Claxton seemed to get through many of the Probe batters quickly, finishing Probe's total run count to be 135. Claxton came out strong, with Steven Sipka and Bill Ross both piling on the runs to put Probe under pressure from the off.
It looked like it was only going one way until Chris Simmonds took an amazing catch to dislodge Bill Ross, and Steve declared at 30 not long after. With 7 overs of the 30 remaining, Claxton only needed 7 runs in order to take the win. Probe tried to shut up the shop and restrict the runs.
Meaning the Claxton win came with only 3 balls remaining. A tight finish to an amazing day; many thanks to Lowestoft Cricket Club for hosting the event and their generous donation as well. Congratulations to Claxton, meaning the double has been achieved with Football and Cricket this year.
Bring on the Probe comeback, 2024!
« Back to news archive