Posted: October 1 2021
Fundraising Dinner at the Waterside Inn to remember Bob
Events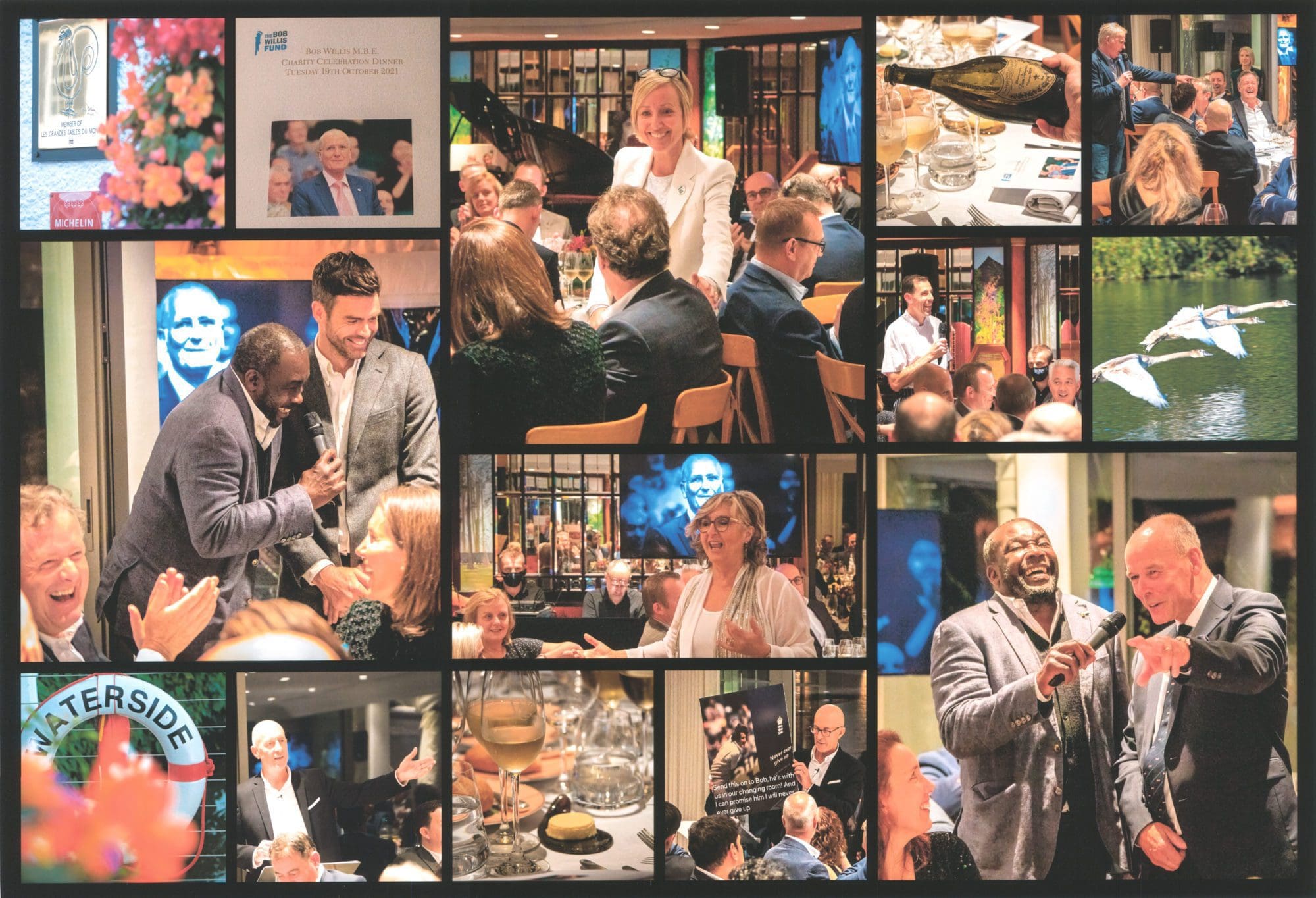 Last October, we teamed up with our good friend Paul Monk to host a dinner at The Waterside Inn to raise money for The Bob Willis Fund and Working Options. David Willis, our Co-Founder reflects on a fantastic evening of celebration and remembrance of his much loved brother.
"There are not many more agreeable places to spend an autumn evening than the celebrated Roux Brothers restaurant on the banks of the River Thames at Bray near Maidenhead. The Waterside Inn has been thrilling visitors and gourmands for many years and with a second generation of the Roux family now in charge, there was high expectation of a food and drink extravaganza. Those lucky enough to be amongst the one hundred guests for a Bob Willis Tribute evening to raise funds for the new prostate cancer charity were not disappointed.
Most of the guests had met Bob Willis either on the cricket field or on the golf course. He attended an annual Grocers' Charity golf weekend in Spain for many years and this fundraising dinner in his memory was an opportunity for the grocery world to pay their respects.
Vintage champagne was followed by lobster starters and a Chateaubriand steak main course accompanied by some of Bob's favourite wines – American chardonnay and Australian shiraz. Bob's Warwickshire and England colleague Gladstone Small acted skillfully as MC and amongst the many celebrities in the room, he talked to England rugby supremo Sir Clive Woodward, Piers Morgan and, most poignantly, to Jimmy Anderson who read out a poem which Bob had sent to him when he became England leading Test match wicket-taker. There was hardly a dry eye in the house.
Lesley Garratt sang sumptuously to entertain the audience and our brilliant Welsh auctioneer Adrian "The Wizard" Davies laced his wisecracks with some astonishing bids as the audience agreed to pay a huge sum for the opportunity to join either Sir Ian Botham or Piers Morgan with the CEO's of Waitrose or Tesco – The bids were so generous that Piers agreed to turn out twice! He, like many in the room, was a big Bob Willis fan.
« Back to news archive