Posted: July 11 2022
Win signed Ben Stokes Kit from #BlueForBob Day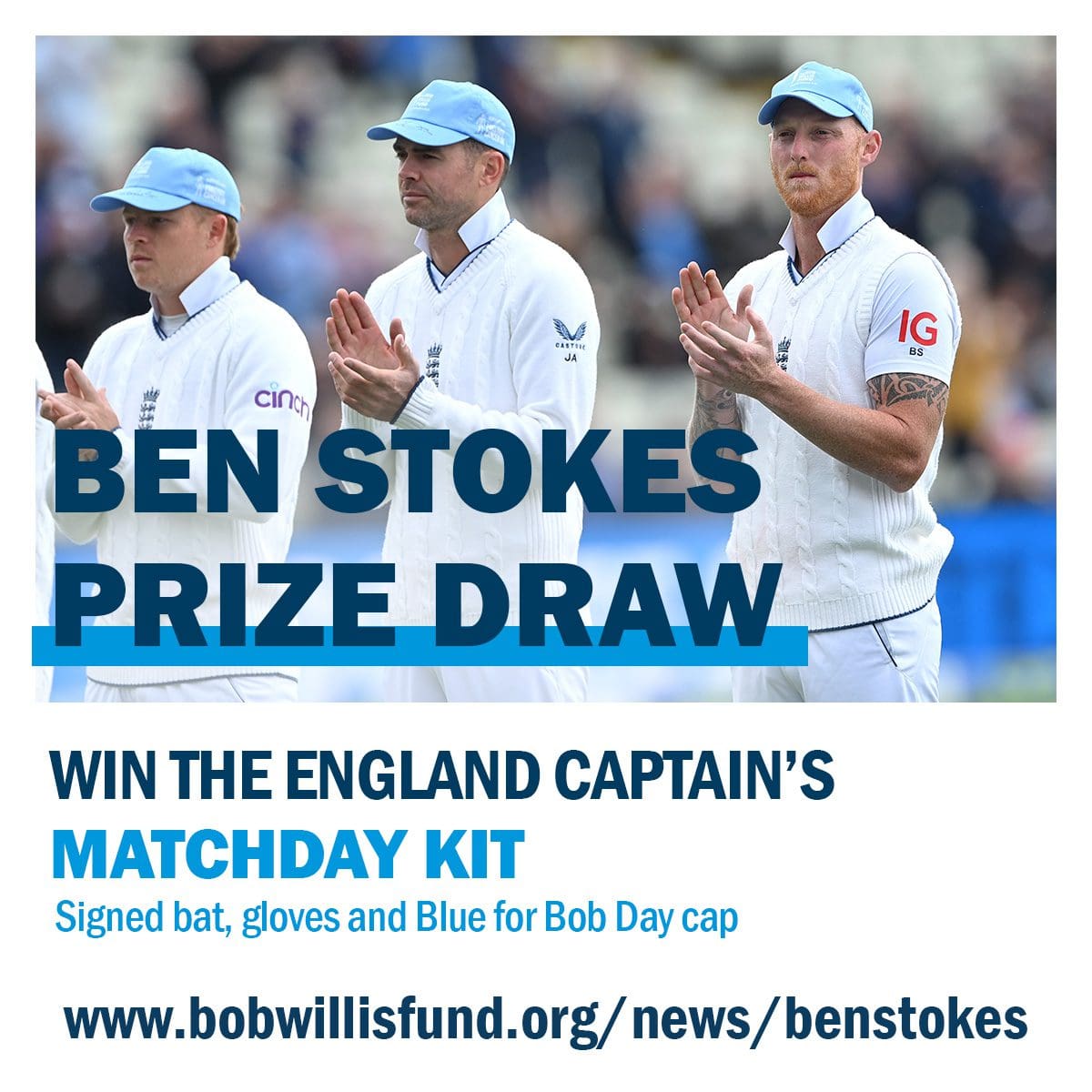 Following the amazing #BlueForBob day at Edgbaston Ben Stokes has kindly signed and donated his Bob Willis Fund match day cap, gloves and bat to The Bob Willis Fund.
More about the Prize:
We have a signed Bob Willis Fund cap used in the player's lineup at the record-breaking 5th Test match at Edgbaston between England v India. He has also donated a pair of match-day gloves and an official Ben Stokes bat from his collection, which is also signed.
Ben Stokes said on the day of #BlueForBob, "Bob Willis was an inspiration to our generation of players, and there's huge pride in taking to the field in his name and raising money for a cause close to many of us. The first #BlueForBob Day was also my first captaincy of England, so it's a day with special memories for me. We hope we have done Bob proud and kept his legacy alive.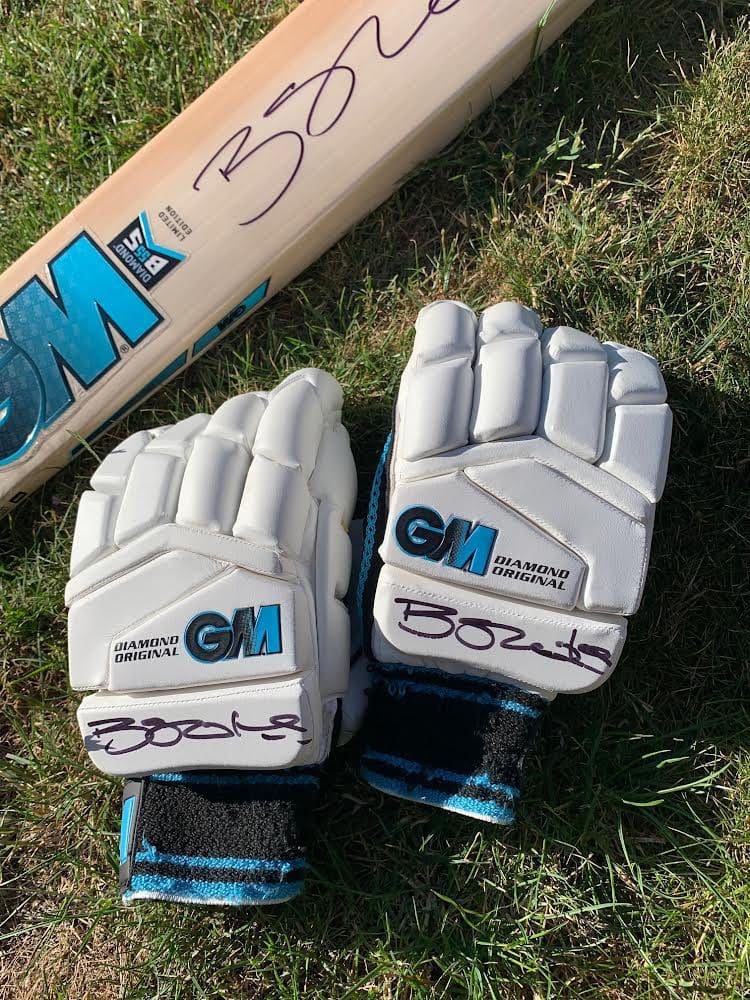 « Back to news archive