Posted: May 31 2023
#BlueForBob Day is back!
Events
Edgbaston will host #BlueForBob Day, on Saturday 17th June, at the first Ashes Test match this summer.
We are excited to announce the return of #BlueForBob Day, a special event dedicated to honouring the incredible life of Bob Willis. Thanks to tremendous support from the public, The Bob Willis Fund is proud to state that Bob's legacy as a Player, Captain, Brother, Dad, Broadcaster, Grandad, and Husband now includes the significant achievement of saving numerous lives and families from the devastating disease of prostate cancer. Bob died from prostate cancer in December 2019.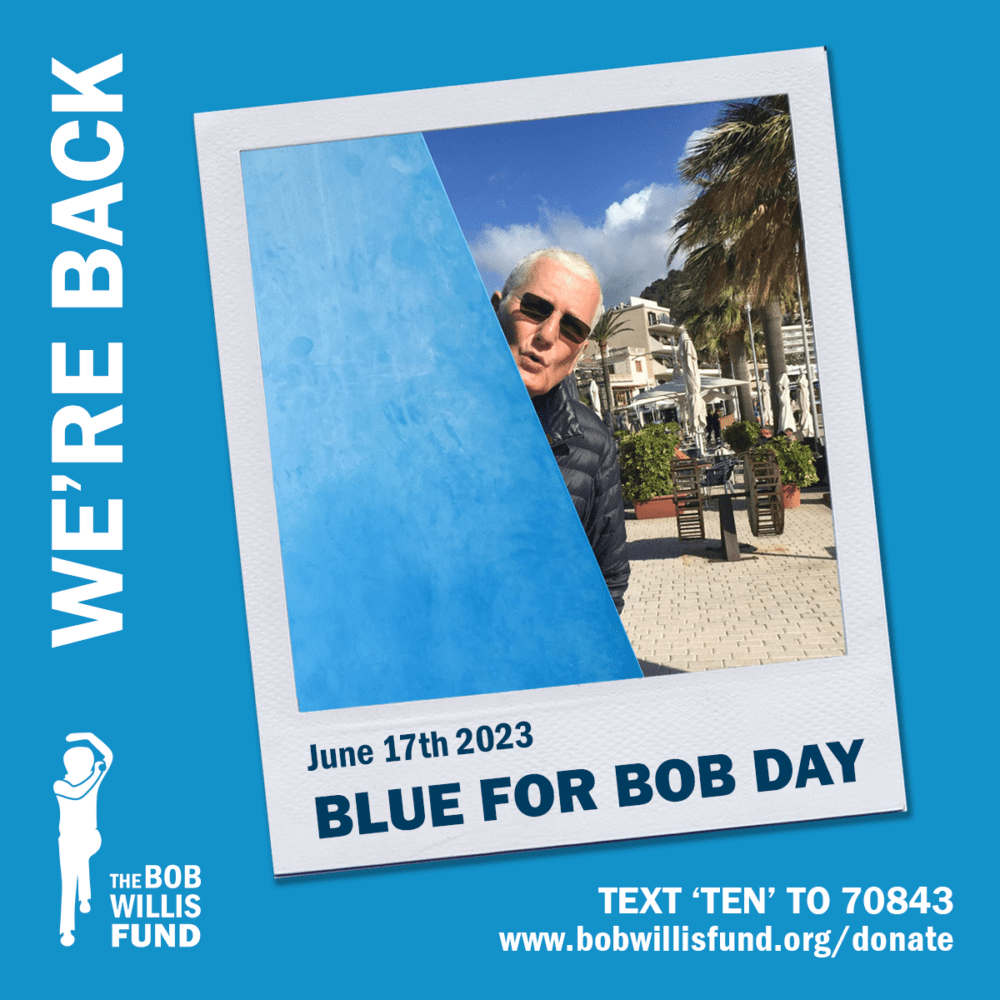 Prostate cancer is the number one male cancer in the UK, with one in eight diagnosed in their lifetime. This rises to one in four for black men and, sadly, more than 12,000 men die in the UK every year – that's one man every 45 minutes.
Bob's wife, Lauren Clark, said, "I've been totally bowled over by the generosity of the public. When we started this 2 years ago, I never thought we would be standing here having raised more than £800,000 in Bob's memory. Huge thanks goes to our partners, particularly Sky, the ECB and Warwickshire County Cricket Club, which was home to Bob for so long."
The Bob Willis Fund has been working with some truly incredible scientists at the UK's leading universities and cancer institutions. Some of that money raised supports new tests being developed at the University of East Anglia by Professor Colin Cooper.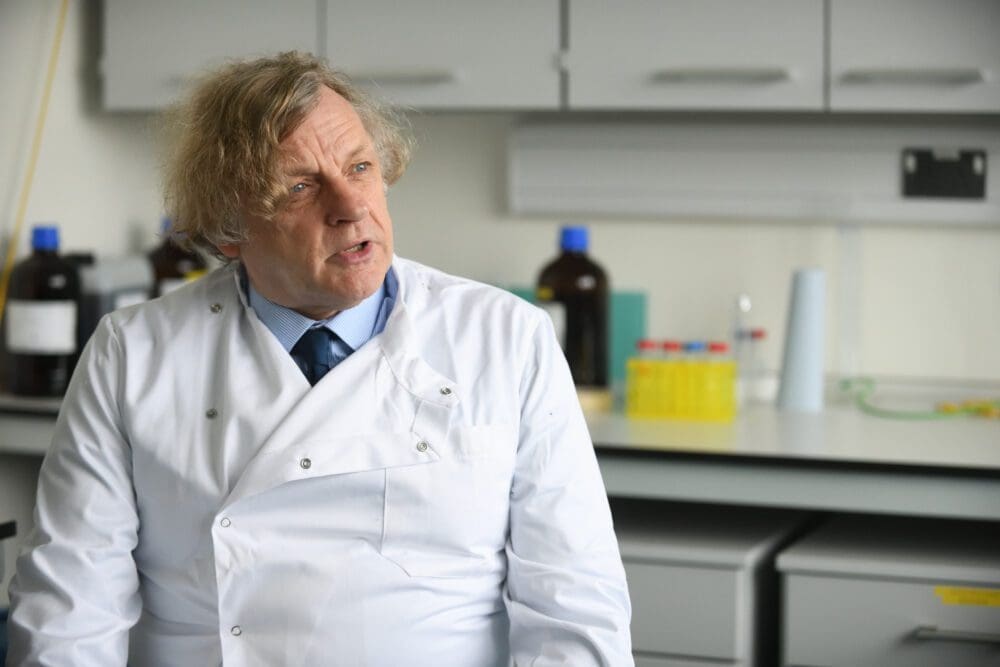 He said, "Right now, we simply aren't treating men well enough. The current diagnostic tests result in unnecessary treatments carrying serious consequences with life-long side effects, whereas life-threatening, aggressive prostate cancers go undetected. Our tests, The Tiger Test and PUR Test, could help most men with non-harmful prostate cancer avoid invasive treatments. The goal was that only men with life-threatening cancer would receive the radical but right treatments."
Bob Willis is regarded as one of the greatest fast bowlers of all time. He famously took 8-43 in England's legendary Ashes triumph at Headingley in 1981. He became England Cricket Captain in 1982, was a much-loved Sky Sports broadcaster and was posthumously inducted into the International Cricket Council Hall of Fame in 2021.
England Captain Ben Stokes said, "When I think of the Ashes, my memories are of epic Tests down the years with great rivalry and passion. People talk about Bob's performance in 1981 as one that inspires England cricketers, and his legacy now lives on in all of us as we raise awareness of prostate cancer which affects 1 in 8 men. As captain of this England team, we look forward to the Edgbaston crowd getting behind us as we start our Ashes campaign."
Guests attending the day include actor and comedian Stephen Fry and Bob Willis Fund Ambassador and incoming President of the MCC Mark Nicholas. Sky Sports Cricket will dedicate the day to Bob's memory and have produced several special features. We will hear from people who have been raising money for The Bob Willis Fund, individuals whose lives have been saved because of Blue For Bob Day and, on Father's Day, from children who have lost their Dads to prostate cancer.
Sir Tim Rice said, "I am very proud to have called Bob a friend and support this incredibly important cause. We desperately need better tests to diagnose prostate cancer. Tests that find more cancers earlier. Tests that could have found Bob's cancer before it became incurable."
The Fund has the backing of some illustrious friends and contemporaries of Bob, including cricketers David "Bumble" Lloyd, Lord Sir Ian Botham and Michael Holding, former Prime Minister Sir John Major and broadcaster Piers Morgan. Sir Tim Rice is Patron, and Bob's musical hero Bob Dylan is the Fund's Honorary Patron.
#BlueForBob Day is supported by Sky Sports Cricket, Warwickshire County Cricket Club, and The England and Wales Cricket Board.
Donations can be made at bobwillisfund.org/donate
Follow on Twitter @bobwillisfund and Instagram @bobwillisfund
« Back to news archive