Posted: June 12 2023
ABSA Fest goes Blue For Bob a little early!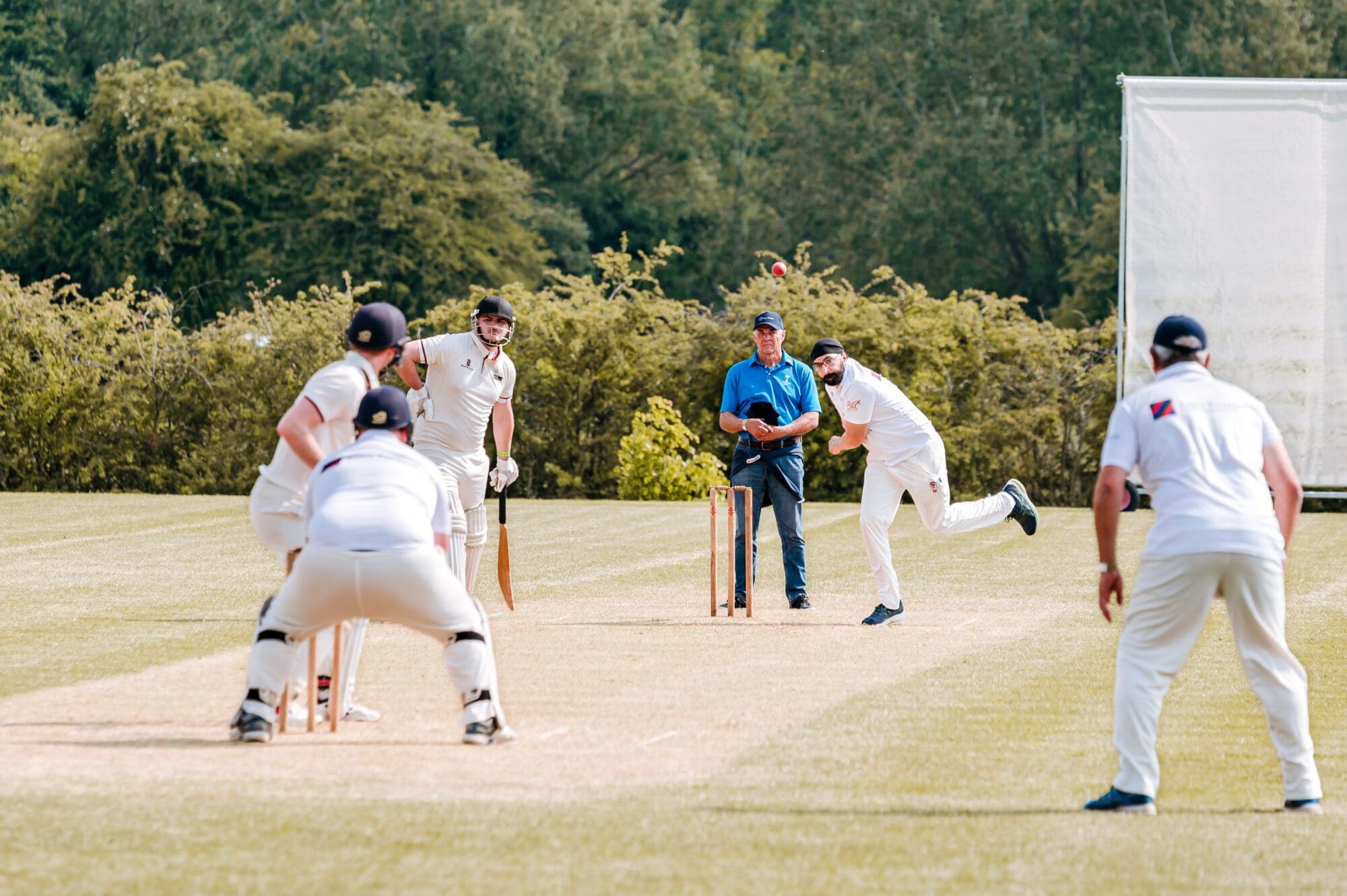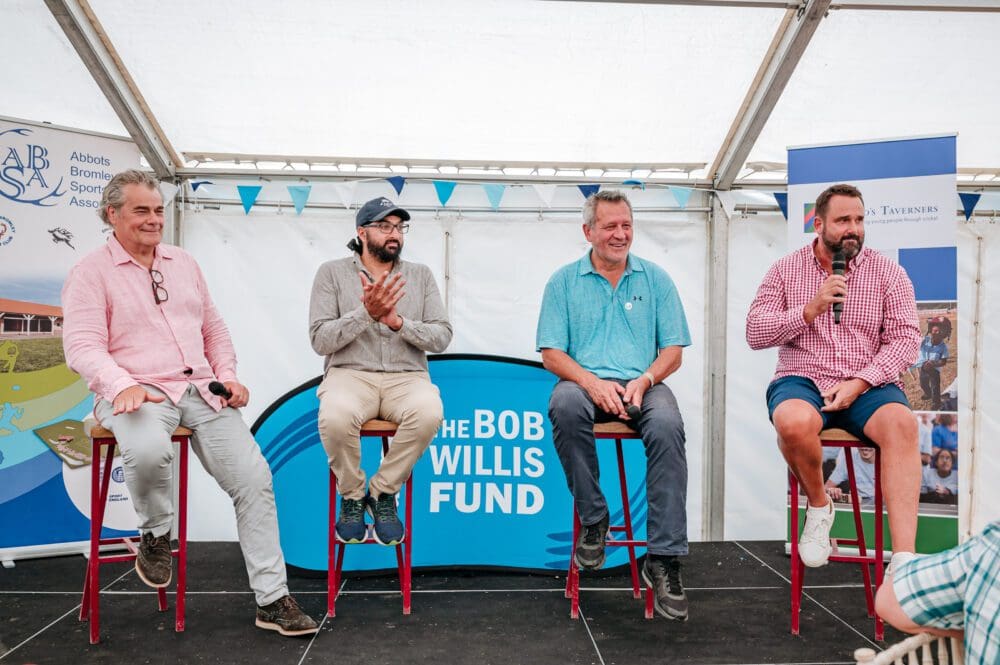 The Bob Willis Fund were guests of the Abbots Bromley Cricket Club on 10th June as funds were being raised for the charity along with the Lord's Taverners at a celebrity cricket match, which was also raising money for a new cricket pavilion.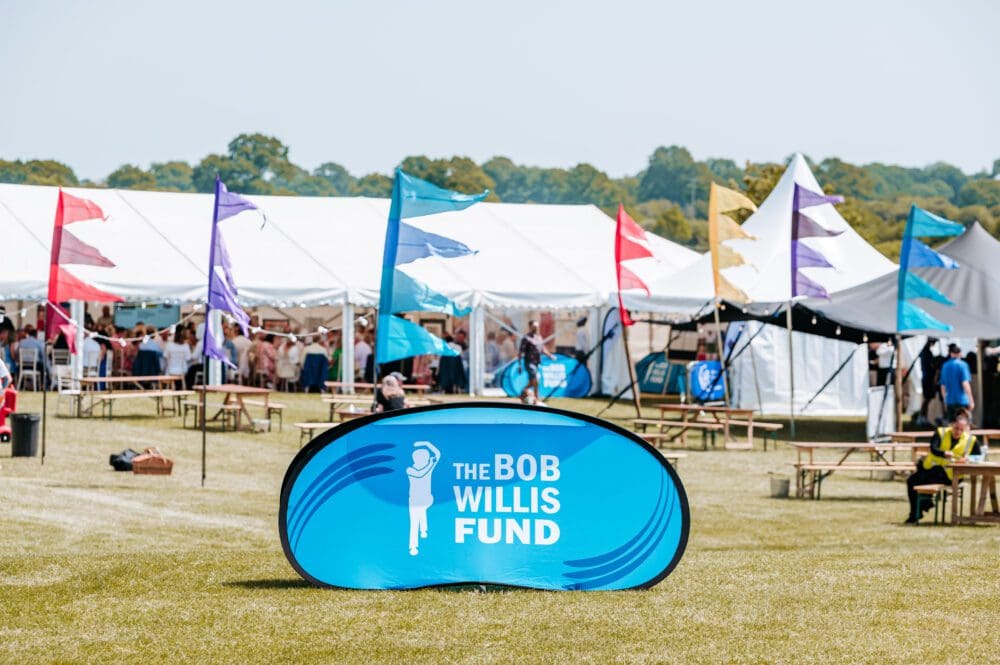 Abbots Bromley is a delightful village in the very heart of England not far from Lichfield and Stafford perhaps twenty miles to the north of Birmingham. The Abbots Bromley Club had made enormous efforts in organising a cricket match against the Lord's Taverners celebrity team and creating a magnificent marquee venue for a fundraising lunch before the match. Around one hundred and fifty local enthusiasts and guests enjoyed a drinks reception and lunch, which was preceded by short presentations from the Bob Willis Fund and the Taverners. After lunch, a celebrity sporting panel which included former England spin bowler Monty Panesar and All-Black legend Zinzan Brooke skilfully orchestrated by Gordon Kennedy.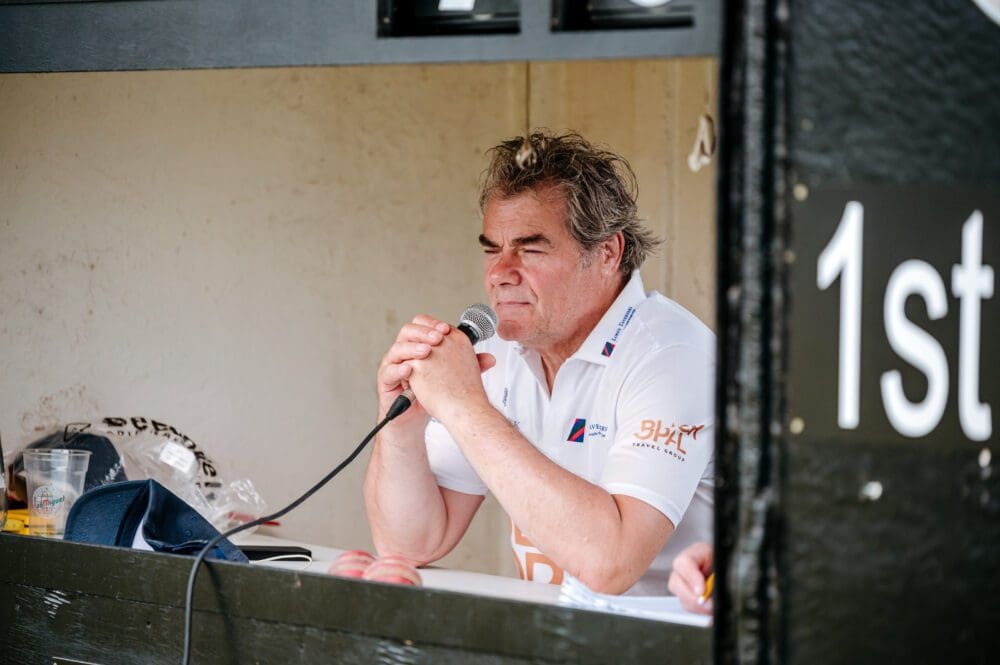 The Abbots Bromley ground lies close to the village on a large open area ideally suited to top-quality cricket and a new clubhouse is within the sights of the organisers led by Chris Wood and Katherine Brindley. The Club has ambition and energy, and there is no doubt that they will fulfil their dreams before long.
The Bob Willis Fund is grateful and flattered to have been chosen to receive support this year, and we hope that the awareness generated helps save lives. We are also grateful to Sky Cricket, who covered the event as part of the Blue For Bob Day broadcast that will happen on day 2 of the Ashes on Saturday, the 17th of June.
« Back to news archive