Posted: May 12 2023
A Triumphant Bob Willis Fund Golf Day
Events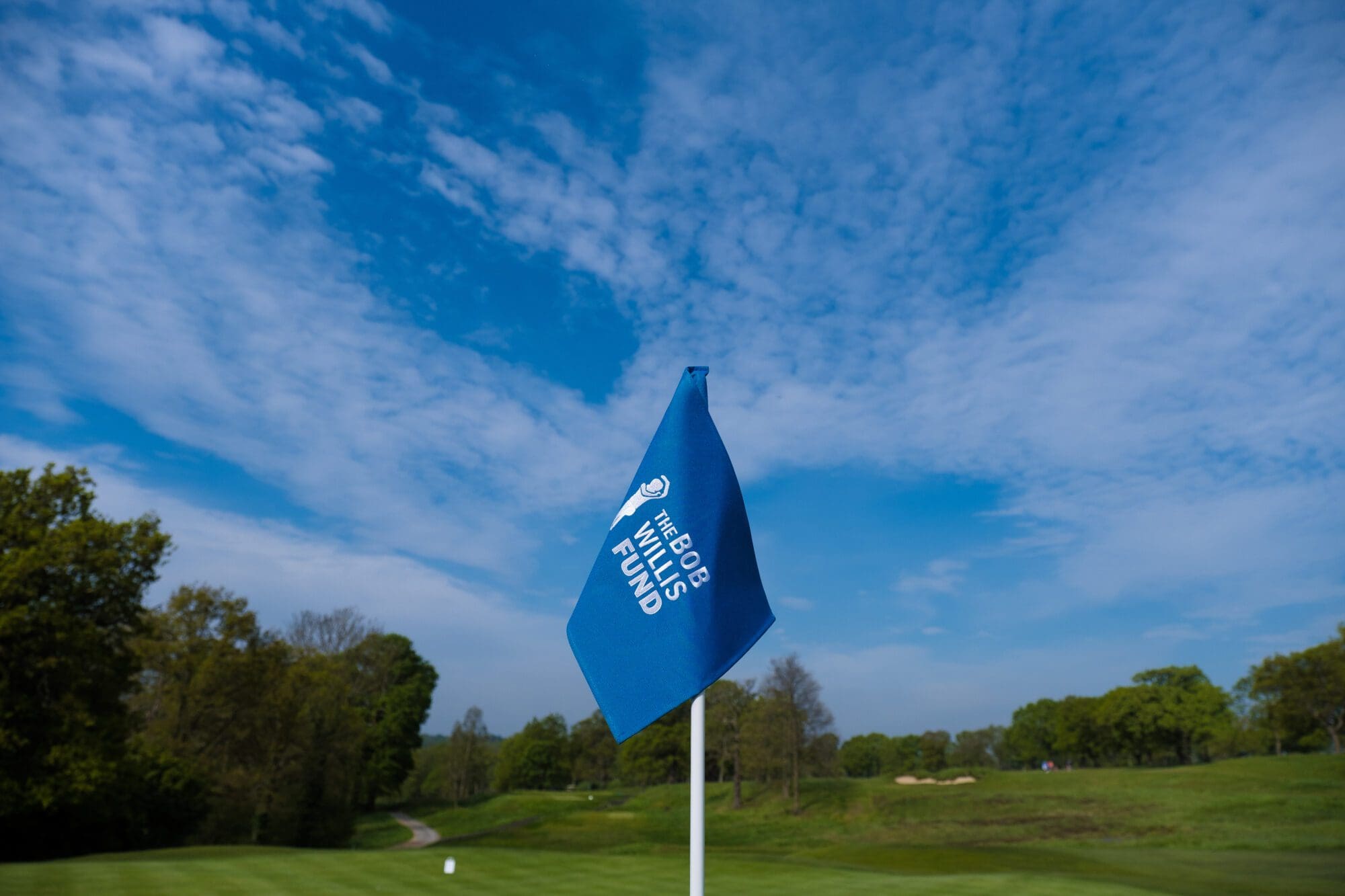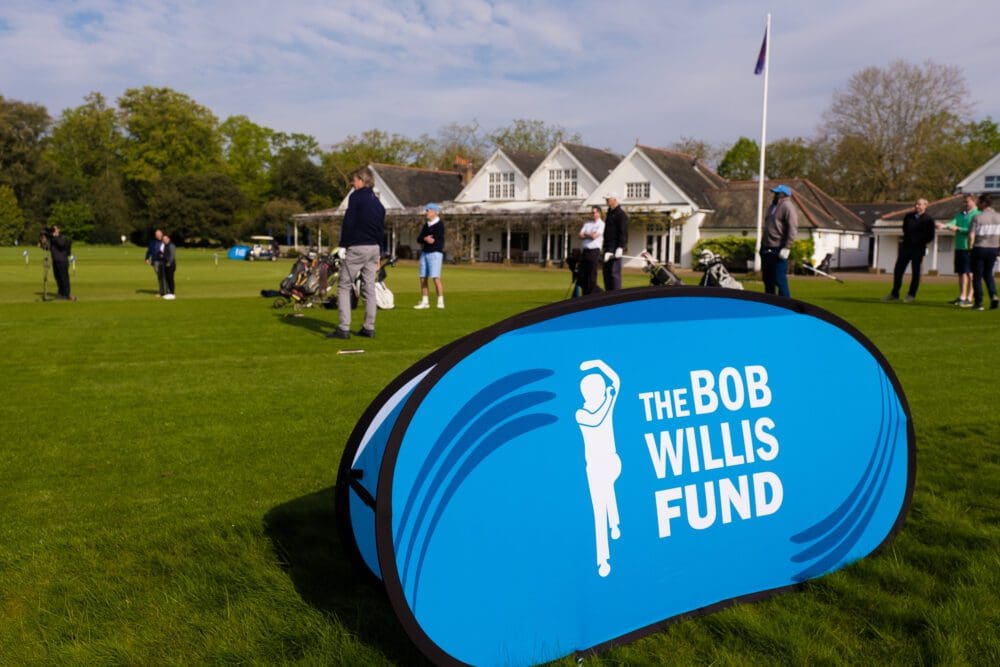 Walking up a gorse-strewn track in the middle of a fine and sunny May morning at the fabulous Royal Wimbledon Golf Club I hear the immortal golfing cry "Fore!" and the next thing I see is a brand new golf ball running down the track towards me. Shortly I am joined by former England cricketer Allan Lamb who asks if I have seen a golf ball. Yes, I said it just passed me, and I saw where it stopped. Let me show you
Eighty golfers started together at nine o"clock and they battle around the immaculate course for around four hours. There is no rush. This is a charity day for the Bob Willis Fund, raising money and awareness for prostate cancer. We have been joined by many current and former England cricketers who have turned up to support a very good cause and remember Bob their great friend and colleague.
At the halfway hut, drinks are flowing, and everyone is invited to "Beat the Pro" on the infamous one hundred and seventy-five-yard par three- needless to say, not many succeed.
An act of incredible generosity by the Royal Wimbledon Club has allowed the charity to play the course without charge and to raise money for the Fund. Bob Willis was a member of the Club for over twenty years and, judging by the number of members who joined in the day, a popular one too.
The golf was followed by a superb lunch expertly chaired by Mark Nicholas, who will take over from Stephen Fry as the President of the MCC later in the year. Mark invites former cricket luminaries to reminisce about Bob. We heard from Ashley Giles, Allan Lamb, Rob Key, Gladstone Small, Tim Munton, Paul Allott, John Lever, Samantha Bond and sports impresario Barry Hearn – a great supporter of the cause.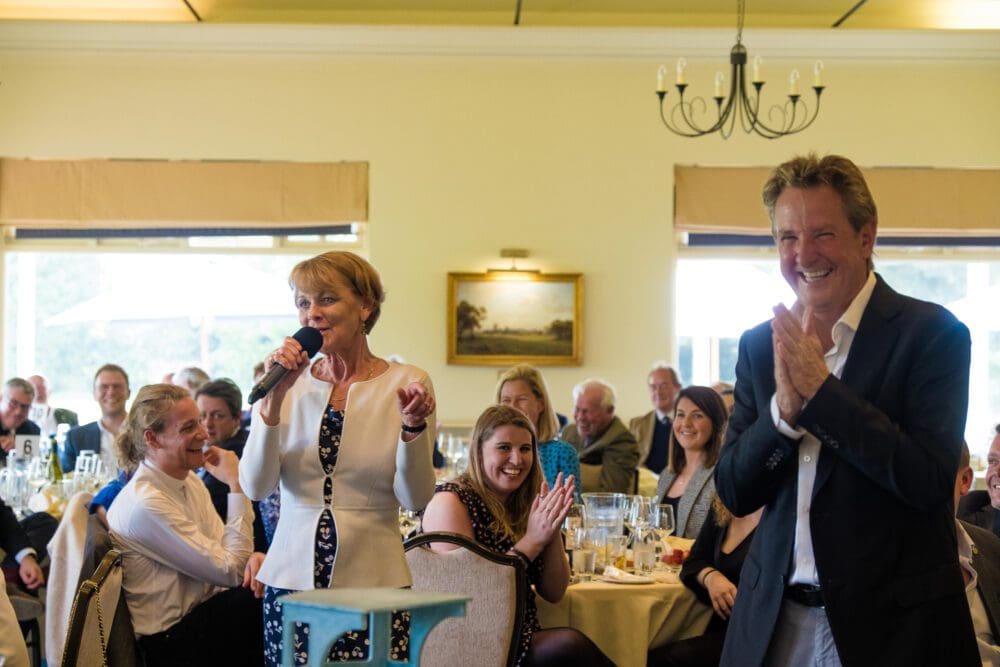 Patrons have been generous in supporting the raffle and auction, and prizes which included trips to Paris, tickets to the Arctic Monkeys and power boat racing on the Solent, were all snapped up.
A huge thanks to all who came. A thoroughly enjoyable day concluded with words from Bob's wife, Lauren, his daughter Katie and myself. The day raised more than £40,000 for an earlier and better diagnosis of prostate cancer, the disease that took my brother's life far too soon.
David Willis
« Back to news archive